WE STARTED THIS …
The original, Jessup was the first to bring silicon carbide griptape to the skateboard industry. We've
been making the best griptape since 1975, that's over 32 years of experience in making quality griptape.
We've gripped over 25 million decks. This means we've easily gripped more boards than all other griptape
companies combined. To date, we've made over 70 million feet of griptape, no one else even comes close.
Our five star quality formula is used by more professionals and hardcore skaters than any other tape.
* Our tape sticks tricks ! Our grip gives you a stable platform for ultimate control !
* Laminated and Solvent Based Pressure Sensitive Adhesive Layers create rock-solid bonding to all boards in any environment.
Jessup sticks to your board no matter what!
* Our "SUPERTOUGH" Silicon Carbide Grip Formula conforms to all deck concaves, is easy to trim out, and won't tear like other tapes.
* Our Silicon Carbide grit never wears out, and will outlive any grip tape in the world !
* Our superior quality grip tape is available at all authorized dealers. Ask for JESSUP by name !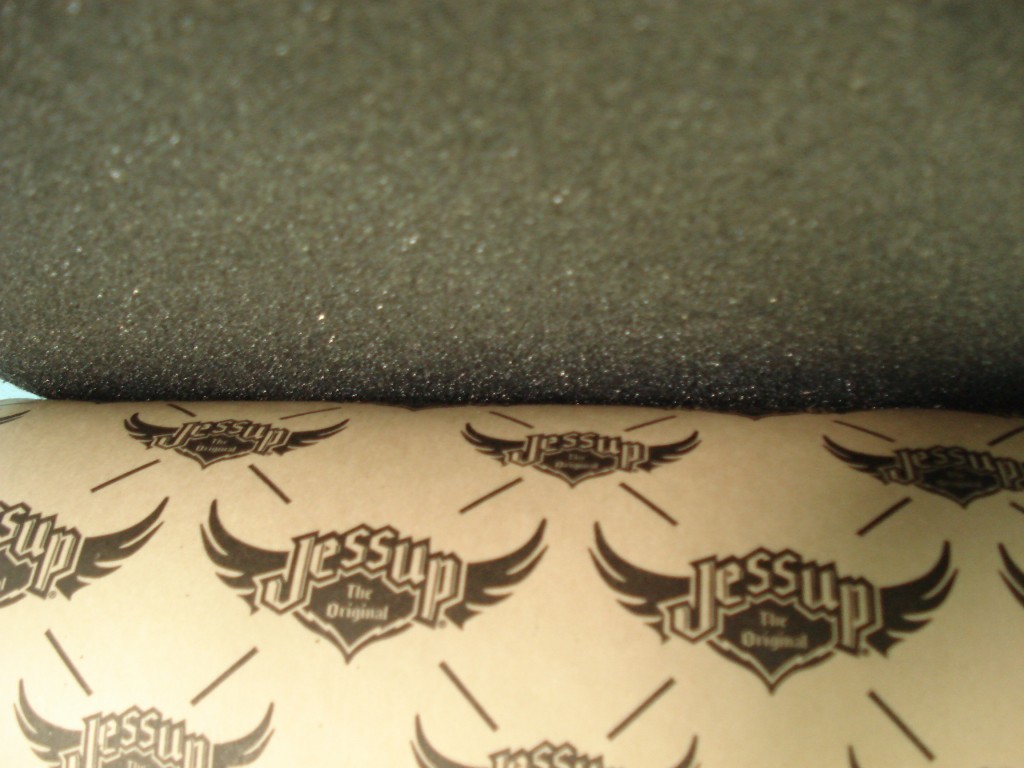 Ride with the best, forget the rest.
Be sure to ask for Jessup Griptape at your local skate shop.
Maße : 9 " x 33 "
Preis : je Sheet 5 €
http://www.deependbmx.de/shop/Skateboard/Zubehoer/Jessup-Griptape-schwarz.html
Weiteres Skateboard Zubehör im Shop vorrätig.